New Thought Center of Hawai`i

A Sanctuary of Aloha for the nourishment, development, and evolution of each individual's unique spiritual path.

Weaving a Lei of Love 

We live in a world of flow,

please check back regularly for changes.

Click on these links to learn more about each event

PRODUCE GIVEAWAY

Last SUNDAY OF THE MONTH

​On Sunday, June 25, New Thought Center will provide tables to Share Your Abundance. If you have a garden, a farm or a few fruit trees, we invite you to contribute to the Produce Giveaway. This is a monthly event at New Thought. At an earlier one, someone commented, "It's just like a farmer's market, but without money!"

In addition to the givers, grateful receivers are needed. Some bags will be provided, but you may want to bring your own as well. The tables will be set up on the lanai. The Giveaway will happen after service. Those with produce to share should try to arrive a little early.  Thank you in advance!



CRYSTAL BOWL MEDITATION

First Sunday of the Month

Next on. 7/2/2023

NEW TIME: 9 TO 9:30am



MONDAYS,  4:30-5:30 PM

Introduction to Tai Chi & Qi Gong.

Suggested Donation ($15)

We are located at:

Pualani Terrace,

81-6587 Mamalahoa Hwy

Building C302 in Kealakekua,

next door to Antiques and Ice Cream (large red building on makai/ocean side of the highway.  From south we are on the left, just a few tenths of a mile past Konawaena School Road traffic light.

Phone:  808-323-2232

for mail: P.O. Box 333, Kealakekua, HI 96750

Our facilities are handicap friendly with lots of paved parking area.

Childcare is provided at Sunday morning services.

For more information about New Thought, a map and what we offer please visit our website at:

www.newthoughtcenterofhawaii.com

Our officers for 2020-2021 year are:

Pasha MacGregor, President

808-325-7441

Stephen Goss,

Vice President

970 319 6900

Margie Bourgeois

Treasurer -

808 464-1625

Ramona Owen

Secretary

This class is for all levels. It's a slow-paced, gentle style of yoga that helps to relieve stress, tension, and pain. Each class consists of warm-ups, standing positions, seated positions, and restorative poses (lying down positions). Props are utilized to bring the pose to each person's level and for restorative poses.

Jeanette has been teaching yoga in southern Maine and Hawaii for 34 years. She focuses on alignment and provides personalized attention. She aims to make each pose possible for each person by coaching, utilizing props, or modifying the pose. As a massage therapist, she is well aware of the most common areas of tension and pain and the tremendous benefit of using yoga as a self-care modality. 

To register, text or call Jeanette at 207-423-2086. Preregistration recommended but not required. Forms of payment: cash, check, PayPal, Venmo 

Address: Pualani Terrace, 81-6587 Mamalahoa Hwy, Kealakekua, 96750

Yoga with Jeanette

TUESDAYS, 4:30-5:30

Cost: $10-15 per class (sliding scale)

Pualani Terrace, C-302

Honua Room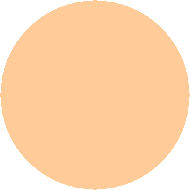 June 24, 2023

7-8:30  pm

Free Admission!


July 20, 2023

4:30-5:50 pm

CHARLES HOGG

NATIONAL COORDINATOR 

BRAHMA KUMARIS AUSTRALIA

Who's in Control Here?

Making Sense of These Times

Based in Sydney, Charlie has been practicing meditation for over 40 years and has visited more than 80 countries as a speaker at international conferences and BK public programs. From experience, he knows meditation is an extraordinary tool to maintain mental, emotional and spiritual health in a world increasingly challenged by anxiety, stress, greed and depression.

Join us as Charlie shares his experiences of applying spirituality in daily life. Doors open at 4:00. Everyone is welcome.

Free of charge. 

For more information, please email: